11 February 2010 Edition
Welcome for decision on Long Kesh listed buildings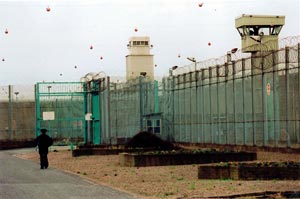 Sinn Féin MLA for Lagan Valley Paul Butler has welcomed Edwin Poots' decision to retain the listed building status of Long Kesh following a review ordered by the DUP minister.
"This review should never have taken place," said Butler. "It was merely a publicity seeking opportunity by unionists. It has been a waste of officials' time and taxpayers' money as an exercise.
Butler said all concerned were aware in advance of the review that all of the buildings meet the requirements of the law regarding listed building criteria. "Previous Ministers of the Environment have in the past requested and received that same advice," he said.
"Long Kesh is a site of significant historical importance and Sinn Féin will ensure that the listed buildings are maintained in order to utilise the historic, economic and reconciliation potential that goes along with the site."