21 January 2010 Edition
Strabane marks 20th anniversary of teen's tragic death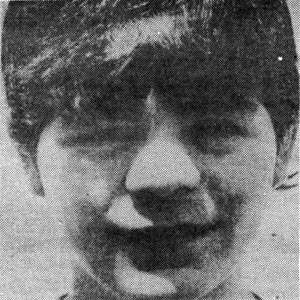 A memorial plaque is to be unveiled this Sunday 24 January in Strabane to mark the 20th Anniversary of the death of local teenager Charlie Love, who was tragically killed while attending the Bloody Sunday Commemoration in Derry on 28 January 1990.
The tribute is being organised by the Breslin/Devine Commemoration Committee.
A spokesperson for the Committee, in calling for a large turn out at the event, said: "Charlie or Cha, as he was affectionately known among family and friends, was only 16 years of age when he went along with many other Strabane people to the annual Bloody Sunday Commemoration in Derry on that fateful January day in 1990.  An IRA device placed on the city walls with the aim of targeting British soldiers who normally observed the commemoration from this elevated position overlooking Free Derry Corner exploded.  Despite being a considerable distance away, the explosion sent a flying stone down into the Bogside area and Cha, who was walking along with two friends, sustained a fatal head injury.  Despite the best efforts of those at the scene administering first aid, he died upon reaching hospital.
"There was profound shock and sorrow as news of Cha's death spread in Strabane, Derry and further afield.  Cha was dearly loved by his family and friends and everyone who knew him attested to his kind and lovable nature.  
"From a republican perspective, the tragic circumstances of Cha's death were further compounded by the fact that Cha was an activist in his own right, with a level of maturity beyond his years. He was very much part of Republican Youth in Strabane and regularly sold 'An Phoblacht', put up election posters for Sinn Féin, collected for the Prisoners' Dependents' Fund and was also a member of the Strabane Memorial Flute Band for a short period of time.  Beyond this, Cha was a lively and physically fit youth who regularly lifted weights and ran miles along the roads.  He had a great sense of humour, loved socialising and very much enjoyed life to the full."
The Breslin/Devine Commemoration Committee is encouraging as many people as possible to attend Sunday's event in solidarity with the Love family to mark the 20th anniversary of Cha's death.
The commemoration will assemble at Drumrallagh Estate at 1.30pm, when the Strabane Memorial Flute Band will lead a short parade to the site of the Love family's former homestead at Townsend Street, where members of Cha's family will formally unveil the tribute plaque that has been erected in his memory.
Refreshments will follow in Fountain Street Community Centre.