19 November 2009 Edition
Sinn Féin slams SDLP support for DUP gerrymander attempt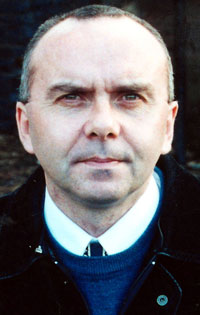 SINN FÉIN MLA Paul Butler has criticised the SDLP for providing support for what he said was an attempt by DUP Environment Minister Edwin Poots to gerrymander new council boundaries in the North which were determined by the office of the Local Government Boundary Commissioner.
Edwin Poots is proposing changes to the planned boundaries for 11 new councils.
Paul Butler said:
"Sinn Féin condemns the actions of the DUP Minister. We will not allow the day of the gerrymander to return to the politics of the North of Ireland
"This is not 1969. It is 2009.
"The electoral boundaries have been determined by the Boundary Commissioner following a lengthy process involving consultation and subsequent stages of more consultations. The submissions brought forward by the DUP – and others – for moving the electoral boundary to shift Dunmurry back into Lisburn were heard by the commissioner and, ultimately, rejected.
"We are quite clear as to why the DUP Minister has followed this course of action. DUP councillors in Lisburn have long been a rule unto themselves, and clearly Mr Poots believes he can satisfy the desires of his political cronies in Lisburn by unilaterally acting in this way.
"He is wrong. Sinn Féin has no intention of permitting the DUP Minister to return us to the day of the gerrymander.
"Nationalists will quite rightly be angry that the SDLP have decided to provide the DUP with a fig leaf to cover Mr Poots' actions. Yet again, it is clear that the SDLP are putting perceived self-interest ahead of the rights and entitlements of nationalists.
"Sinn Féin will not be moving on this issue, and we call on the SDLP to oppose this disgraceful attempt at gerrymandering.''