12 November 2009 Edition
Sinn Féin Mayor Elected Chair of Policing Committee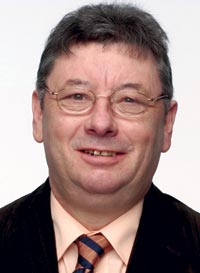 SINN FÉIN Mayor of Navan Cllr Joe Reilly has been elected chair of the town's Joint Policing Committee. On his election, the Sinn Féin Meath County Councillor declared his determination to use the JPC as a mechanism to include the people of Navan in prioritising policing in the town.
Reilly said it was an honour to be selected as chairperson of Navan Policing Committee not because of prestige or title, but "because I will ensure that the meetings are not only open to the public, but proactive in engaging people."
He continued:
"Anyone who knows me will know my track record in tackling criminality and anti-community behaviour head-on. Navan Policing Committee will be another string in that bow.
"I want to make it a forum for victims of crime, residents and community groups and the local business sector. Working in conjunction with the Gardaí we will strive to make Navan a safer place to live.
"Sinn Féin have been campaigning for the establishment of community policing fora for the last couple of years and finally that campaign has borne some fruit. However, the challenge now is to make this committee deliver for the ordinary citizen of Navan.
"We need to see tangible results in reducing burglaries, drug dealing and alcohol related crime amongst others. We need to produce baseline crime figures so that we can compare and monitor on a yearly basis to ensure we are delivering. Most importantly we need to engage citizens and ensure that policing is a service for the people."