10 September 2009 Edition
Remembering the Past: IRA Chief of Staff Séamus Twomey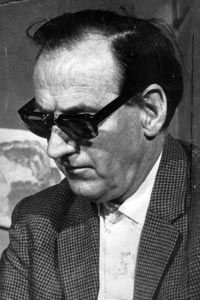 BY MÍCHEÁL Mac DONNCHA
WHEN three IRA prisoners dramatically escaped from Dublin's Mountjoy Jail in a helicopter in 1973, a comrade wrote from the prison:
"One shamefaced screw apologised to the Governor and said he thought it was the Minister for Defence arriving. I told him it was our Minister for Defence leaving."
"Our Minister for Defence" was one of the three escapers: Séamus Twomey of Belfast who served twice as IRA Chief of Staff in the 1970s, playing a key role in the reorganisation of the Army both after the split of 1969 and from 1975 when it was restructured more effectively to conduct guerrilla warfare.
Séamus Twomey was born into a republican family in Marchioness Street in Belfast's Lower Falls on 5 November 1919. He joined Fianna Éireann in 1936 and the IRA in 1937. He was interned during the Second World War, as was his future wife, Rosie McCotter. He was held on the Al Rawdah prison ship and later in Crumlin Road.
Rosie and Séamus married in 1946 and moved into the newly-built Andersonstown estate in the late 1950s.
AUGUST 1969
As the leadership of Cathal Goulding steered the IRA away from basic republicanism during the late 1960s, many republicans such as Séamus Twomey were sidelined. However, when August 1969 came and the RUC, B-Specials and loyalist mobs attacked nationalist areas, Twomey was foremost among those who came to their defence. His lifelong comrade, Joe Cahill, said:
"Without his contribution in 1969, countless nationalist lives would have been lost in the loyalist pogroms."
Twomey helped to reorganise the IRA in Belfast after the split of December 1969 which saw the formation of the Provisional Army Council.
He was a leader in the new phase of armed struggle when the IRA moved from a defensive role to offensive operations against British forces.
In July 1972, he was a member of the republican delegation that met British Secretary of State Willie Whitelaw and other British Government representatives in London during the short-lived 'Truce'.
It quickly became clear that the British Government was not serious about real negotiations and on the ground its forces were undermining the Truce. Twomey was present in Lenadoon, Belfast, when the British colluded with the UDA in preventing nationalist families from being housed. Despite efforts by the IRA leadership, including Twomey, to prevent a breakdown, the Truce was broken by the British and the conflict resumed.
IRA CELL SYSTEM
Séamus Twomey became IRA Chief of Staff in late 1972 and remained in that post until his arrest the following year. He was imprisoned in Mountjoy and on 31 October 1973 was sprung from the jail by helicopter along with J B O'Hagan and Kevin Mallon. He became Chief of Staff again after the 1975 ceasefire. He oversaw the restructuring of the IRA into a cell system more suited to modern guerrilla warfare.
In a rare interview in 1977 he said:
"There is no elitist group or persons within the Movement but there is a collective leadership and this means that there is a continuity no matter who is arrested or who is not. There is always a nucleus there."
Twomey was arrested again in 1977 and served a sentence in Portlaoise Prison until 1982. He remained a committed republican after his release and until his death from a long and painful illness.
Séamus Twomey died in Dublin's Mater Hospital on 12 September 1989, 20 years ago this week.
An Phoblacht Magazine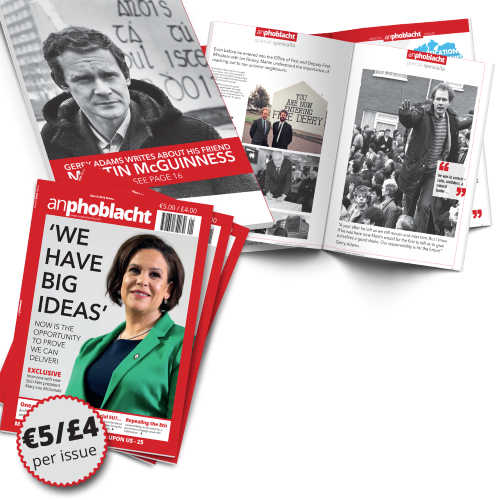 AN PHOBLACHT MAGAZINE:
The first edition of this new magazine will feature a 10 page special on the life and legacy of our leader Martin McGuinness to mark the first anniversary of his untimely passing.
It will include a personal reminiscence by Gerry Adams and contributions from the McGuinness family.
There will also be an exclusive interview with our new Uachtarán Mary Lou McDonald.
test