23 July 2009 Edition
Local government review refuses to recognise Irish-language rights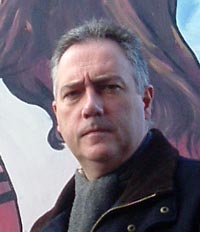 THE refusal of the Local Government Boundaries Commissioner (LGBC) in the Six Counties to consider recognition of bilingual English and Irish ward names in his report to the Department of the Environment has been criticised by Sinn Féin as showing complete disregard for the wishes of the Irish-speaking community in the North.
Séanna Breatnach, Chair of Sinn Féin's Cultural Department, said:
"The commissioner's stated reasons for not giving this long-overdue recognition are dubious at best. We are not told, for example, why the commissioner does not consider the LGBC to be an associated body under the EU Charter for Regional and Minority Languages, and on what he bases his belief that the charter does not apply to them.
"Stranger still is his questioning of the demand for this recognition in the face of overwhelming demand in certain areas, like Belfast, where a majority of all submissions – 82% at the first stage – included a call for bilingual ward names."
Breatnach pointed out that the commissioner has declined to explain how he squares this stance with his acceptance of the Duncairn and Blackstaff names "for reasons of history and geography/heritage of the area and the associations which local residents have with the name".
ONUS
Séanna Breatnach added:
"There is a vibrant and growing Irish-speaking community in the North of Ireland. Place names in most areas reflect their strong and long link with the Irish language. The commissioner's recommendations show complete disregard for the wishes of the Irish-speaking community in general and an ignorance of the nature of the areas being dealt with by the commission.
"There is an onus on government, as outlined in the Good Friday Agreement and the European Charter for Regional and Minority Languages, to actively take steps towards officially recognising the identity of Irish-speakers in the North of Ireland. The final report of the LGBC has missed a clear opportunity to facilitate that."