23 July 2009 Edition
McCarthy must meet INOU and MABS - Ó Snodaigh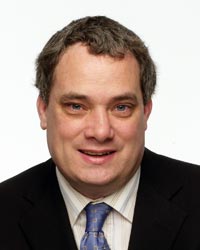 SINN FÉIN Dublin TD Aengus Ó Snodaigh has called on Colm McCarthy and his co-authors of the Report of the Special Group on Public Services Numbers and Expenditure to meet with organisations such as the Irish National organisation of the Unemployed (INOU) and Money Advice and Budgeting Service (MABS) to discuss the impact of his proposed cuts on the most vulnerable. Deputy Ó Snodaigh said, "Colm McCarthy has proposed a series of cuts that are socially reckless and economically unwarranted."
Deputy Ó Snodaigh said:
"Colm McCarthy's recommendation to cut social welfare by 5% is socially reckless and economically unwarranted. Sinn Féin has for sometime called for the standardisation of all tax reliefs. This measure would add up to one billion euro extra to exchequer returns. This would more than cover the €850 million euro Colm McCarthy is seeking to rob from those dependent on social welfare. But of course Colm McCarthy simply doesn't care about those on the lowest incomes in Irish society. Nor indeed does the government.
"Fianna Fáil relationship with developers, financiers and the professional classes and its support of the Progressive Democrats failed ideology has never delivered for those who most need state intervention and support. That bankers, senior civil servants, consultants, public service broadcasters and Ministers will continue to be paid extortionately high salaries yet the government is seeking to cut the paltry social welfare payment in an effort to cut costs tells us all whose interests they are seeking to protect.
"If Colm McCarthy is truly committed to delivering an informed set of cost saving proposals he should embark on a series of meetings with MABS, the INOU and indeed representatives from the Community Employment Schemes and RAPID programmes he is proposing to dismantle. The public finance deficit can and must be addressed. But we need to change the failed model of the past. Social justice and economic sustainability must be the benchmark from this point on."