21 May 2009 Edition
Shankill Butcher under investigation found dead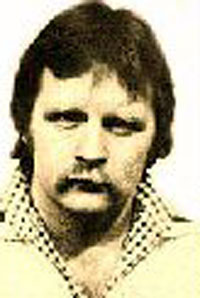 BY LAURA FRIEL
A RINGLEADER in the notorious Shankill Butchers loyalist sectarian murder gang has been found dead in his north Belfast home.
William Moore was due to be questioned by the PSNI's Historical Enquiries Team about the murder of a west Belfast man in January 1974.
John Crawford, from Andersonstown, was beaten before being shot dead by a UVF gang near Milltown Cemetery. Moore was later identified as the driver of the car used in the abduction but he had never been convicted in relation to the Crawford killing.
Moore's body was discovered in a flat in the loyalist Mount Vernon area on Sunday 17 May. The PSNI have said the death is not being considered as suspicious but refused to rule out suicide.
REIGN OF TERROR
The Shankill Butchers' reign of terror ended in 1979 when 11 members of the gang were convicted of 19 murders and a number of attempted murders. They were sentenced to a total of 2,000 years.
During the trial it was revealed that Moore, a butcher by trade, had supplied the knives, meat hooks and cleavers used in the killings of the gang's Catholic victims. When gang leader Lenny Murphy was arrested and convicted of arms offences in 1977, Moore took over from him.
Moore cut the throats of victims himself and encouraged other gang members to participate in acts of torture before the victim was shot dead.