19 February 2009 Edition
Cowen urged to raise 'extraordinary rendition' with Obama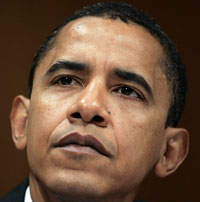 THE Sinn Féin Dáil leader, Caoimhghín Ó Caoláin, has asked Taoiseach Brian Cowen to raise 'extraordinary rendition' when he is speaking to US President Barack Obama.
Deputy Ó Caoláin last week called on the Taoiseach to address the issue with a view to introducing a new regime of inspection at Shannon Airport to be agreed between the new US administration and Ireland.
The Cavan/Monaghan TD urged the Taoiseach to address the issue of extraordinary rendition and how it has applied to Ireland, specifically at Shannon Airport, in the course of an upcoming engagement with the US president.
Deputy Ó Caoláin also asked the Taoiseach to address with President Obama, "in a serious and focused way", the issue of the undocumented Irish in the United States.
"All sides of this house share concern on this issue," Ó Caoláin told the Taoiseach in the Dáil, insisting that "there is a critical need to start ratcheting up pressure with regard to this matter".
The Sinn Féin TD explained why.
"It drifted during the former president's terms and this has caused huge hurt and anguish for Irish people in the United States and for their families here at home. I presume we are all conscious of this."