15 January 2009 Edition
Public hearings open in Hamill Inquiry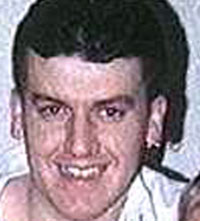 THE inquiry into the murder of Portadown Catholic Robert Hamill opened its public hearings at Belfast's Interpoint Centre this week. The inquiry was established in 2004 and has been preparing for its public opening ever since.
The inquiry is headed by Edwin Jowitt, an English former High Court judge and includes Reverend Kathleen Richardson, moderator of the Churches Commission for Inter-Faiths and former Devon and Cornwall Chief Constable John Evans.
The inquiry, which was called following a recommendation by Canada's Judge Peter Cory, is one of four where there are allegations of collusion. It is being conducted under restrictions introduced by the British Government with the enactment of the controversial Inquiries Act.
Last year, British Secretary of State Shaun Woodward rejected requests by lawyers acting for the Hamill family to extend the remit of the inquiry to include the role of the Director of Public Prosecutions.
The inquiry's leading counsel is barrister Ashley Underwood, with Barra McGrory representing the Hamill family. Another barrister will be representing the PSNI. Richard Ferguson and Margaret Dinsmore will be representing Robert Atkinson, one of the four RUC officers in the Land Rover at the scene of the crime who was later accused of colluding with a suspect.
Around 160 witnesses are due to give evidence in person but some will be screened to give evidence anonymously. A further 40 statements are to be read out. The inquiry's final report is scheduled to be handed to the British Secretary of State in the summer of next year.
BACKGROUND
Robert Hamill died after a brutal attack by a loyalist mob as he made his way home from Portadown city centre in April 1997. Four RUC armed officers in a Land Rover parked nearby refused to intervene during the attack.
One of the officers was later accused of tipping off one of the loyalist suspects and advising him to destroy forensic evidence that would link him to the murder.