13 November 2008 Edition
Ruairí McHugh co-opted to Strabane District Council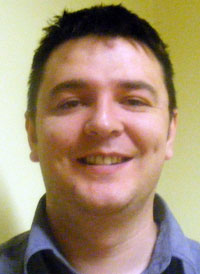 SINN FÉIN nominee Ruairí McHugh was co-opted unopposed onto Strabane District Council this week. Councillor McHugh now fills the vacancy left on Council resulting from the death of his father, veteran Sinn Féin Councillor Charlie McHugh, last month.
There had been speculation from Unionist sources that they would object to the co-option and force a by-election in the Derg Electoral Area but this did not materialise.
Speaking in the Council Chamber following his co-option Councillor Ruairí Mc Hugh thanked Proposor Councillor Kieran McGuire and Seconder Councillor Gerard Foley and the Sinn Féin grouping for its support.
He also thanked his family, friends and comrades in the public gallery for their  support and encouragement over recent times.
McHugh said he came onto the Council as "a proud Irish republican determined to advance the ideals of Equality, Fraternity and Unity as espoused by Tone, Emmett and Connolly
"I may be new to this Council Chamber but in many ways I am no stranger to Council issues and business. My father represented all the people of the Derg for 23 years and it would have been impossible not to have learned many of the ropes of the trade from him during this time."
McHugh said people faced common challenges on bread and butter issues, particularly in a climate of severe recession. He noted that there had been a major improvement in community relations in Castlederg in recent times.
"This has not come about by accident – it has come about because representatives from both sides have sat down and talked and long may this dialogue continue to flourish so as ensure a better future for everyone in the area and particularly our young people", he said.