2 October 2008 Edition
CS gas sprayed at close range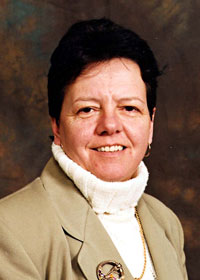 SINN FÉIN has condemned the use of CS gas by the PSNI during an incident in Derry last weekend. Sinn Féin Councillor Lynn Fleming questioned whether CS gas would have been used in a predominantly unionist area.
"Had this been Carrickfergus or Ballymena, would the PSNI have been so quick to use CS gas?" asked Fleming.
The Derry councillor said she would be raising the matter during the next meeting of the District Policing Partnership. The matter has also been brought to the attention of the Police Ombudsman.
A young Derry man was seriously injured after a PSNI officer sprayed him with CS gas at close range. The incident happened during an altercation on the Strand Road on Saturday 20 September. The man intervened to pull his friend to safety when a row erupted close to where they were standing.
Without warning, a PSNI officer sprayed the man on the neck with CS gas. The sustained spraying of CS gas directly onto the skin resulted in a severe chemical burn which has left the young man permanently scarred. He is suffering from constant pain and his injuries have required medical attention and assessment on a daily basis.
The victim said that he had asked PSNI officers for medical assistance after the incident but he was left on the ground in agony. The man said the PSNI ignored his requests for help. A complaint has been forwarded to the Police Ombudsman.
GUIDELINES
Lynn Fleming said spraying the gas directly onto the skin is against the PSNI's own guidelines governing the use of CS gas.
"The PSNI, like the RUC before them, have a disturbing track record of inappropriate deployment of weaponry such as CS gas, plastic bullets and more recently the use of Tasers in a manner that results in serious injury, permanent injury and sometimes death."