21 August 2008 Edition
Coalisland Civil Rights March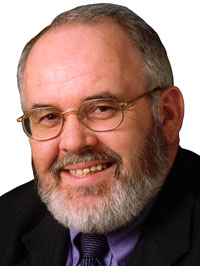 SINN FÉIN Mid Ulster MLA Francie Molloy has announced details of a Coalisland Civil Rights March to coincide with the 40th anniversary of the original march.
The March will start in Coalisland at 3pm on Saturday 23 August and unveil a commemorative stone to all those who took part in the Civil Rights Campaign including those who lost their lives.
There will also be an exhibition on Saturday and Sunday 23 and 24 August in the Coalisland Heritage Centre.
Speaking ahead of the events Molloy said:
"In 1968 unionism failed to rise to the demands for change and we have a situation today that again challenges unionism.
"Unionists know that if they want an Assembly and Executive taking meaningful decisions then they need to share power with republicans in a partnership government of equals. Anything less is not acceptable and anything less will not work.
"There are of course still major inequalities across our society. There is a huge crisis in housing and unequal economic development across the North. But these are issues that the Assembly and Executive can deal with if unionism can, unlike in 1968, rise to the challenges and demands for equality."