24 July 2008 Edition
UUP have nothing to fear from Irish language - Brolly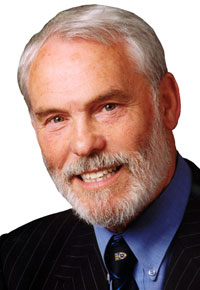 Responding to comments made in the Belfast-based Newsletter by Ulster Unionist Party MLA David McNarry in which he said unionists will continue to oppose an Irish Language Act, Sinn Féin spokesperson on the Irish language Francie Brolly MLA said that the UUP have missed the point.
"The UUP claim that any Irish language legislation is a negative move. Nothing could be further from the truth. The Irish language is a threat to no-one and it is not compulsory. What do the UUP have to fear from multi-lingualism?" , Brolly asked.
"What does Unionism have to fear from safeguarding Irish language rights? The language belongs to everyone; Catholic, Protestant and Dissenter. What was agreed in the St Andrews Agreement protects the rights of those 4000 Irish speaking children which the UUP and the new Assembly now represent. The legislation enshrines the Irish language within a multicultural and multilingual society. Can the UUP tell me what is wrong with this?
"Ireland is changing into a positive, vibrant and welcoming entity which provides for all and the language has a part to play in uniting everyone. I urge the UUP to be long-sighted in this matter", he said.