17 July 2008 Edition
PSNI probes flag shop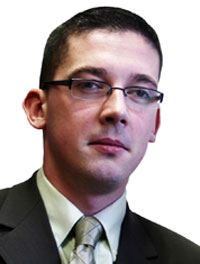 THE PSNI has launched an investigation into the Union Jack Shop on Belfast's Newtownards Road which was exposed in the media last week for promoting hatred and sectarianism when it openly sold Irish Tricolours as "Fenian Flags to Burn".
The flags were being sold to loyalists to be publicly burned on top of Orange Eleventh Night bonfires.
Tricolours bearing sectarian slogans such as "KAT" (Kill All Taigs) were seen adorning Orange bonfires on Eleventh Night.
East Belfast Sinn Féin representative Niall Ó Donnghaile, who originally brought the issue to public attention, said the police investigation is "only right given the situation". He said:
"It comes as no surprise whatsoever that someone has complained to the PSNI regarding the advertising of the flags. This display by a business on one of Belfast's main arterial routes was an incitement to hatred and caused a great deal of offence to many commuters as well as those who saw it in the media.
"I am sure it won't be the last complaint made given the reaction felt by members of the nationalist and republican community who saw this advertisement.
"The ironic thing is that the Irish national flag recognises and embraces the Orange aspect of our culture within the nation and embraces it within a context of peace and unity.
"The onus is now on the PSNI to investigate this sectarian act to the fullest and I, through mechanisms such as the District Policing Partnership, will be following the investigation throughout."