17 July 2008 Edition
Sinn Féin support for North's council workers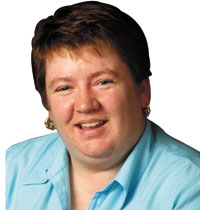 Thousands of local government workers across the North are are on strike in a bid for better pay.
Picketers from town halls, school canteens and refuse depots across the Six Counties began their two-day strike at midnight on Tuesday.
Employers offered a 2.45% pay rise but, with inflation at an 11-year high, the union Unite said that in real terms meant a pay cut.
Unions are pressing for a 6% pay deal or an increase of £0.50 per hour.
Aswell as in the North of Ireland, Public service unions UNISON and Unite are also taking part in action across England and Wales.
Education and library boards, council and housing workers are included in the dispute.
Bin collections will be disrupted and City of Derry Airport, owned by Derry City Council, will be shut with the cancellation of over 30 flights.
West Belfast MLA Sue Ramsey and Lisburn City Councillor Angela Nelson and other Sinn Féin activists joined striking local government workers on the picket in Lisburn.
Sue Ramsey said,
"I and other party comrades joined the staff on the picket line here at the refuse dump in Lisburn this morning, to support them in their call for a decent living wage. We must see a resolution to this strike as early as possible.
Councillor Nelson said,
"The local government workers here provide many essential services and their work is much appreciated across the board. Lisburn City Council and indeed other Councils across the North must take urgent action to resolve the outstanding issue of a decent living wage for these workers."