17 July 2008 Edition
Sellafield a byword for negligence and incompetence - Willie Clarke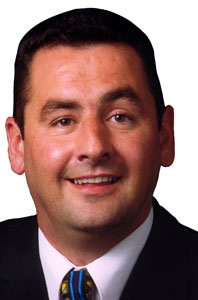 Nuclear clean up costs soar

BY ROBBIE SMYTH

JUST days after the Westminster Public Accounts Committee revealed that the cost of cleaning up Britain's ageing nuclear power stations would be significantly more than the current estimate of £73 billion, Prime Minister Gordon Brown has committed the British Government to building eight new nuclear power stations.
It seems that money is not an issue when it comes to nuclear power in Britain even though the reactors will cost twice their original estimates, coming in now at £4.8 billion per plant, and the British taxpayer is also being asked to pay an additional £140 million to insure the costs of any accidents that may happen during the Sellafield clean up process.
Time is not an issue either. Sinn Féin's Willie Clarke, an MLA in South Down, commenting on the Public Accounts Committee report, expressed deep frustration with the findings that Sellafield, home to the world's largest stockpile of nuclear waste, will not be completely clean until 2120 – a wait of 112 years.
Clarke said:
"The fact is that there are a number of clusters where there are exceptionally high incidences of cancer in Louth, South Down and in the Lofoten region of Norway. Clearly there is a need to intensify the campaign to end all dangerous and deadly nuclear reprocessing at Sellafield."
Last Friday, the Nuclear Decommissioning Authority (NDA) which has been given the task of decommissioning Britain's existing nuclear facilities, announced that Nuclear Management Partners (a consortium of French, British and US companies) are the preferred bidders for the future running and decommissioning of Sellafield.

PROFITS
The Sellafield contract is worth £1.3 billion a year to the winning consortium, which is expected to make profits of £50 million annually. The initial contract is the next phase of the part-privatisation of British state-owned nuclear assets.
Right now the Sellafield clean-up costs are estimated to be over £40 billion. The decommissioning contracts are further sweetened by the waiving of nuclear liability rules by the British Government. The NDA will indemnify the new Sellafield operators against any claims "arising as result of property damage" or "damage to human health".