29 May 2008 Edition
Union's accounts frozen as internal dispute continues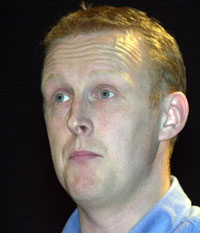 PICKETS have been placed at the Building and Allied Trades Union (BATU) headquarters in Dublin in a dispute between the union and some employees, two of whom are facing compulsory redundancy.
BATU staff who are members of the Unite trade union are on strike against what they have called the "anti-union" practices of the BATU leadership.
Six of the 11 BATU employees involved looked to their employer, the union, to engage with state industrial relations mechanisms. However, after attending the Labour Relations Commis-sion, BATU General Secretary Paddy O'Shaughnessy, announced he would not go to the Labour Court and that, further to this, the principle of 'last in, first out' is not a principle that BATU adheres to.
According to the staff on the picket line, four employees of BATU have crossed the picket, including the General Secretary and the Assistant General Secretary Brendan O'Sullivan and two Regional Organisers. The Deputy General Secretary has written to disputing staff, however, to indicate that he will not cross the picket line.
The Irish Congress of Trade Unions, of which BATU is an affiliate member, has asked BATU to attend the Labour Court but they have continually declined the requests.
Trustees of the union have moved to freeze the accounts of BATU pending an investigation into its running.
The BATU workers are set to continue the picket and are calling on BATU to engage with the Labour Court and call for a 'last in, first out principle to apply.