14 February 2008 Edition
Sectarian death threat to Stoneyford family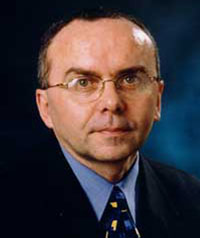 A COUNTY Antrim man says he may leave his home after receiving a death threat and enduring a series of attacks. The man, who does not want to be named, says he and his family are being intimidated because they are Catholics.
A range of attacks on the house in Stoneyford has involved fireworks and stones. In the latest incident, the PSNI came to his home on Monday night, 11 February, to warn him that a pipe-bomb attack was imminent.
The man also says a group of four men tried to abduct his 13-year-old son.    
Sinn Féin Lagan Valley MLA Paul Butler, commenting on a death threat the family has received, said that the PSNI is failing to protect Catholics in the village. Speaking on Tuesday, Paul Butler said:
"Last night's death threat from loyalists against a Catholic family in Stoneyford is the latest in a series of attacks on this family.
"The death threat was delivered to the family home by PSNI officers. They were not in a position to tell the family the exact nature of the threat or who was under threat. The letter from the PSNI informing the family of the threat made reference to 'a male'. There are four males in the house _ one is an adult and the others are children.
"The PSNI say they are taking the threat 'seriously', yet this remark seems to be the only part of this threat that the PSNI are taking seriously because they are failing to protect this family and other Catholics in the village from the loyalist gang based in the village.
"This gang is well-known to the PSNI yet they are doing nothing to curtail their intimidatory and sectarian behavior.
"Two weeks ago, I met the Assistant Chief Constable and the police officers in charge of the area. I was given an assurance that the PSNI would act to deter this gang.
"I am still waiting on an effective response. No single loyalist involved in this campaign has been arrested. They roam the village, intimidating people at will. This is totally unacceptable. The PSNI must immediately act to protect Catholics from this loyalist gang."