7 February 2008 Edition
Time for 'super-profit' tax on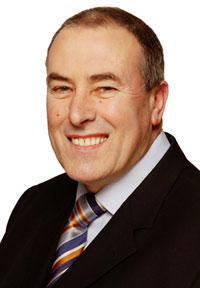 SINN FÉIN Economy spokesperson Mitchel McLaughlin MLA has called on the British and Irish governments to introduce a 'super-profit' tax after Shell Oil announced profits for 2007 had soared to $31.3 billion from $25.4 billion the previous year.
The Shell announcement comes shortly after record profit declarations by the major banks.
"At a time when the number of elderly and disadvantaged members of our communities are suffering the effects of fuel poverty, cold conditions and increased erosion of income, I find it obscene that oil companies such as Shell and BP and the banking sector can realise these massive profits," McLaughlin said.
The announced profits represent in the region of £1.9 million an hour. McLaughlin called on consumer groups, environmentalists and trade unions to make their voices clearly heard in demanding that the governments act in the interests of the consumer and protect them from the greed of multinational companies.
"I believe that the governments should introduce a special tax to be applied to profits over a reasonable percentage. This tax on oil company and banking profits in particular should be ring-fenced to assist those suffering the effects of fuel poverty and in job-creation projects in areas of deprivation and disadvantage."