31 January 2008 Edition
Causeway U-turn welcomed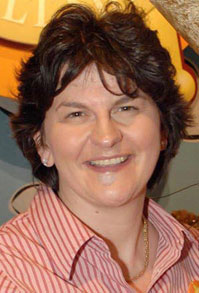 THE NORTH'S Environment Minister, Arlene Foster, has done a u-turn on her support for a controversial private-sector visitors' centre at the Giant's Causeway.
Foster had said she was "minded" to grant permission for the project when it was proposed by property developer Seymour Crawford, a member of the DUP.
Foster's comments were the subject of major controversy and criticism and this week she rescinded her approval for the plans.
The whole project has been mired in allegations of sleaze after it emerged that Crawford has close links to DUP leader Ian Paisley and his son, Ian Paisley Jnr.
North Antrim Sinn Féin MLA Daithí McKay has said that Arlene Foster had no other option but to make the embarrassing u-turn.
"There is no doubt that there was serious pressure on the Environment Minister to make an announcement on the controversial planning application for a Visitors' Centre at the Giants Causeway, and I have no doubt that last week's decision by the Environment Committee to forward a Section 44 request to the Speaker of the House – the first time a Committee has ever made such a request – has a lot to do with the Minister's statement today", McKay said.
"In that context I very much welcome the Minister's decision today. Arlene Foster really had no other option but to change her 'mind'.
"Private Sector development of the Causeway's Visitor Centre is not the way forward and I think that both the Environment Minister and the Enterprise Minister should accept defeat and move forward with the publicly funded application
"This has been a very damaging and embarrassing episode for the Democratic Unionist Party and this turnaround by the Environment Minister should be viewed as a significant defeat for the DUP's Ian Paisley Junior as well as the DUP's Seymour Sweeney", said the Sinn Féin MLA.