6 December 2007 Edition
Ógra urged to get active for Prisoners' Month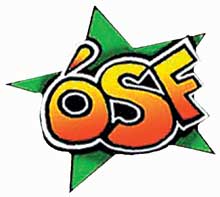 ÓGRA Shinn Féin National Organiser Barry McColgan has urged Ógra Shinn Féin to get active throughout the month of December to remember POWs who are still held in jail this Christmas.
According to McColgan, whilst many protests, leaflet drops and vigils will be highlighting the incarceration of Irish republican POWs, a number of other actions will highlight international POWs. Prisoners held as a result of anti-imperialist struggles such as The Miami 5 and Leonard Peltier will be the focus of a number of events.
Barry McColgan said:
"This year, we will also be focusing on the imprisonment of the Segi leadership. The past year has seen an increase of repression in the Basque Country which has seen the imprisonment of many people due to their political beliefs. We extend our continued solidarity greetings to our imprisoned comrades in the Basque Country and will remember them this year also. Having visited the Basque Country in the summer, the large delegation of Ógra Shinn Féin members saw at first-hand the repression in the Basque Country. We call for the immediate release of the Segi leadership and call for an end to the repression."
As part of Prisoners' Month, Ógra members have already visited republican comrades in Castlerea.
Barry McColgan urged groups nationally to organise a day of action in the run-up to the festive period for POWs worldwide and the IRA POWs who still remain behind bars despite the end of the recent phase of armed conflict by the leadership of Óglaigh na hÉireann.