29 November 2007 Edition
British killer at centre of Canadian race row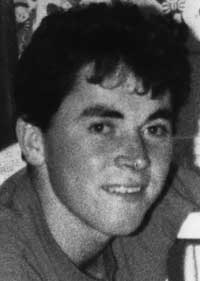 A FORMER Royal Marine Commando involved in the killing of South Armagh man Fergal Caraher and the wounding of his brother Mícheál in December 1990 is at the centre of a major race row in Canada, where he is now a serving police officer.
Richard Elkington left the Royal Marines and emigrated to Canada, where he joined the police service in Peel County.
It has now emerged that Elkington is at the centre of a race row in which he made Canadian legal history by becoming the first police officer to be found guilty of racial profiling in the course of his duties.
The Englishman was found to have discriminated against Canadian-born Jacqueline Nassiah, whom he wrongly accused of shoplifting, on the grounds of her race and describing her as a "f***ing foreigner" while in custody.
Ms Nassiah was awarded $20,000 by the judge hearing the case who ruled that Elkington had unduly humiliated Ms Nassiah, assuming that because of her race she couldn't speak English.
Reacting to news of the former soldier's conviction, Peter John Caraher said:
"We are not at all surprised that Richard Elkington has been involved in further human rights abuses. This stems from the legacy of a culture of impunity afforded to him whilst in Ireland regarding the fatal and deliberate shooting of my son Fergal and the wounding of my other son, Mícheál.
"In fact, this is a systemic occurrence with British military personnel who were responsible for human rights violations in Ireland going onto Iraq, Afghanistan and elsewhere only to subject its people to similar treatment.
"Had Richard Elkington been properly held to account then this latest incident would not have occurred."