8 November 2007 Edition
Call for all-Ireland soccer team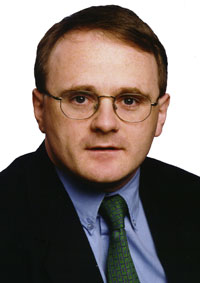 Sinn Féin MLA and Assembly Culture Committee Chairperson Barry McElduff has welcomed a FIFA move to allow Six County soccer players to play for Ireland and has said the need for an all Ireland football team has never been greater.
"I welcome this common sense approach by FIFA to allow soccer players from whichever county in Ireland to play for their national team.
"The Good Friday Agreement made provision that everybody born in the Six Counties is entitled to Irish citizenship.
"My party colleague Paul Maskey had written to FIFA and we view today's news as a success and a move towards an All Ireland soccer team.
"The need for an All Ireland soccer team has now never been greater."