20 September 2007 Edition
Ferris welcomes Fianna Fáil move on Six Counties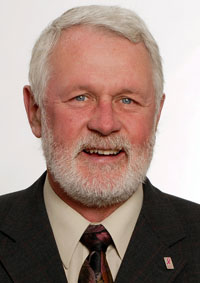 MARTIN FERRIS has welcomed the announcement by Taoiseach Bertie Ahern last Monday that Fianna Fáil intends to organise in the Six Counties.
The Kerry North TD said:
"Sinn Féin looks forward to Fianna Fáil acting on their words sooner rather than later.
"It is nearly ten years since the Good Friday Agreement was endorsed by the people of the island and signed by the 26-County Government. It is regretful that it has taken Fianna Fáil so long to embrace the positive aspects of developing its party throughout the 32 Counties but we are encouraged that the Taoiseach has finally acknowledged the importance of such a move.
"It is encouraging that the Fianna Fáil leadership is finally incorporating an all island agenda into its political priorities and strategies for the forthcoming Dáil term.
"Sinn Féin has long argued the social, economic and political benefits of a broad all-island agenda. We have promoted these policies for a long number of years.
"We are delighted that Fianna Fáil has finally followed our lead and we look forward to the political challenges ahead, should they progress this project beyond the planned initial committee work."