6 September 2007 Edition
Minister cannot keep running from housing crisis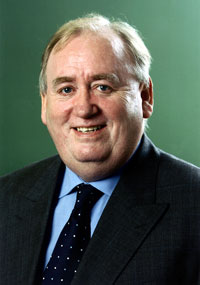 Sinn Féin Housing Spokesperson, West Belfast MLA Fra McCann has said that the Housing Minister in  the Six Counties must start to bring forward initiatives to tackle the housing crisis after the Federation of Housing Associations warned that demand for affordable and social housing was increasing.
"This warning highlights yet again the extent of the housing crisis. Thousands of people are unable to buy a home and many more are trapped on housing lists for social housing. First time buyers are being forced out of a housing market that is dominated by property developers, speculators, private landlords and the buy-to-let market", McCann said.
"There is a huge affordability crisis when almost 90% of houses cost more than £150,000. We also have high levels of mortgage repossession because people are taking on mortgages that they cannot afford to pay.
"Yet all we hear from the Housing Minister is excuses. While I agree that we need more money the fact is that there are immediate initiatives that the Minister could and should be bringing forward. Earlier this year Sinn Féin highlighted the huge number of empty properties that, if brought back on stream, could have a huge impact at relatively little cost. Yet still there is no comprehensive response from Margaret Ritchie.
"Then there is the demand for the full implementation of Section 40 that would immediately begin to bring housing – both social and affordable housing – on stream.
"Margaret Ritchie could also use the considerable land banks that are available to her department to negotiate with developers to deliver significant new build programmes to increase the numbers of social and affordable houses.
"Margaret needs to start showing some leadership and some initiative in dealing with the housing crisis. There is no point standing idly by and blaming others. If she is not sure what to do Sinn Féin will happily work with her to ensure that the steps she can and should be taking are progressed", he said.