6 September 2007 Edition
Arson attack on Orange Hall condemned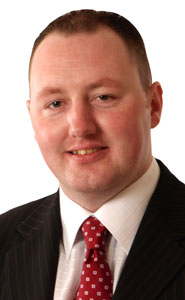 Sinn Féin Representative, Coucillor Dessie Ward condemned an overnight arson attack on Seagoe Orange Hall in Portadown last week.
"This is a very sinister development as it is the first time that this Orange Hall has been attacked. I have no hesitation in condemning this attack and do so without reservation. All of us are trying to move on but unfortunately there is a small number of people intent on dragging us backwards. They won't succeed.
"Sectarianism is a cancer on our society which can best be resolved by unionists engaging with nationalists and republicans on a constructive basis through the political process. This attack may or may not be in response to a number of attacks on the nationalists community in the Portadown area over the past week. Either way it is wrong and will no doubt be condemned by all right thinking people", Ward said.