2 August 2007 Edition
Hamill Tribunal : Deliberate delays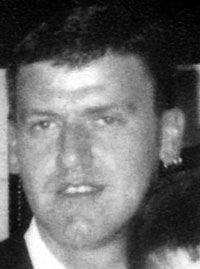 British need to come clean on Hamill murder
Sinn Féin Upper Bann MLA John O'Dowd speaking after the British House of Lords referred the attempt to secure anonymity for RUC officers involved in the murder of Robert Hamill back to the High Court in Belfast has said that the Hamill Tribunal was being deliberately delayed.
Robert Hamill was kicked to death by a mob of thirty loyalists in Portadown, in the early hours of 27 April 1997 in full view of an RUC Land Rover, only 200 yards from an RUC station.
Four RUC officers, wearing body armour and armed with machine guns, remained in the Land Rover until after the attack.
"It is a disgrace that attempts by former members of the RUC to continue their culture of concealment and cover up had allowed the Tribunal to be delayed.
"This ruling will lead to further delays", O'Dowd said.
"The origin of the delay is clearly a result of those former members of the RUC who cannot throw off the culture of concealment and cover-up which became a by-word for the force in which they served. This case is not about anonymity, these individuals have already appeared publicly in a court case associated with the murder of Robert Hamill", he said.
"This case is about obstructing and delaying the work of the Tribunal and delaying further the search for the truth in this sectarian murder.
"It is beyond dispute that Robert Hamill was brutally murdered in a random sectarian attack as members of the RUC sat back and watched. At the time of the murder strenuous efforts were made by the RUC to cover-up the circumstances surrounding the killing. It is for this reason that an independent inquiry was needed.
"Nationalists in Portadown will not accept another white wash", said O'Dowd.