26 July 2007 Edition
Cold shoulder for SF in Fingal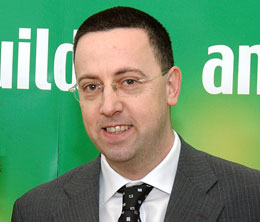 BY ELLA O'DWYER
Sinn Féin is the only party in Fingal still not represented on the area's Joint Policing Committee (JPC). A spurious technicality was initially used to exclude Councillor Felix Gallagher, which he was quick to point out all over the local media. The establishment parties' brass necks could have been pulled in earlier this month, when two vacancies arose, but as it transpired, the discriminators were not for turning and had yet more tricks up their sleeves to keep Gallagher in the public gallery.
"When I was previously excluded from this Committee, Labour TD Joan Burton said that I should be included," says Gallagher. "I thanked her for her remarks and asked her to encourage her party colleagues to back my nomination. Her party colleagues have now had two opportunities to do this and have chosen not to.
"Labour Councillor Peggy Hamill actually nominated me at the council meeting on 9 July. Her party immediately called a short break to allow the party members to discuss the nomination in private. She came back and told me she was sorry but she would have to withdraw the nomination.  It was argued at the meeting that the criteria for replacing a candidate was that they had to be from the same party and ward as the councillor who stepped down. That was a Fianna Fáil councillor from the Swords Ward. But both Labour and Fine Gael voted for an Independent councillor from Balbriggan. So much for the supposed criteria."
A second position should have been available, as the new Fingal Mayor, Fine Gael's Alan Farrell, had gone from being an ordinary member to committee chairperson. However, Farrell chose to keep both seats for himself.
"This means that the Committee is actually one place short, with only twelve of the thirteen seats taken", says Gallagher. "Mayor Farrell's decision is extremely malicious – he would rather have an empty seat than have a Sinn Féin member on the committee.
"I've been doing a lot of work on the ground to facilitate communities to have an input into policing but I think the establishment parties don't want community input. But I've actually found that their efforts to exclude me have allowed me to make a greater impact. I've certainly secured plenty of media coverage on the issues involved."
Gallagher says he will continue to attend committee meetings from the public gallery. Ironically, he is the only public representative with a 100% attendance record.