5 July 2007 Edition
Anderson attends London debate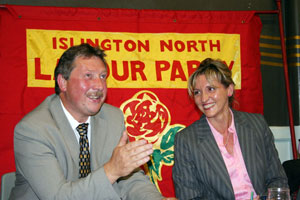 Sinn Féin Foyle MLA Martina Anderson participated in a lively debate with the DUP's Sammy Wilson MP at a public meeting held on the future of the peace process in Ireland. The meeting took place at Red Rose Club in London, Jeremy Corbyn Labour MP was also on the panel.
The event gave an opportunity for the community in London and interest groups there to hear at first hand about the political events that have unfolded in Ireland over the last few months.
Martina Anderson set out Sinn Féin's vision of where the process is going in the time ahead.