5 July 2007 Edition
Positive first step in welcoming migrant workers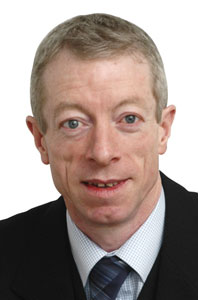 Sinn Féin has welcomed the six county Health Minister Michael McGimpsey's announcement that Migrant workers and minority ethnic communities will be better informed about health and social services in the North.
Sinn Féin's newly appointed Ethnic Minority Spokesperson Gerry McHugh MLA said a new booklet providing key information about health services, available in English and 13 other languages, provides a good start in welcoming the 'new Irish' to the country. "Although Minister Mc Gimpsey failed to produce a version in Irish, which is against the spirit of the St Andrews Committments and which is a matter I shall write to him about, I believe this is a small symbolic step in changing our national dynamic for the better and creating more potential for real cultural diversification", McHugh said.
"Migrant workers provide an invaluable service and contribute greatly to the socio-economic enrichness of our society. Ireland is no longer just a country of Catholic, Protestant and Dissenter, of native Irish, planters, and an occupying colonial power, of traveller and settled people, rather the emigration trend has reversed itself and Ireland has become home to people from every region in the world. I join with Minister Mc Gimpsey in sending our new communities a huge cead míle fáilte romhaibh!", he said.