17 May 2007 Edition
Contaminated Dublin sludge spread in Wexford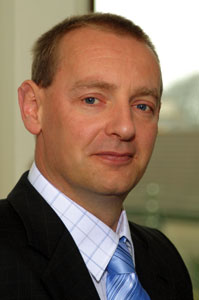 Wexford Sinn Féin General Election candidate, Cllr. John Dwyer, has welcomed the news that his fellow Sinn Féin council colleagues in Dublin have sought an urgent meeting with Dublin City Council officials to discuss the issue of sludge from Dublin being spread on farmland in County Wexford.  The move by the Dublin City Sinn Féin Councillors came after Dwyer personally contacted them urging action on the issue.
"It is unacceptable that untreated or inadequately treated sludge containing human waste from Dublin is being shipped around the country.  And while Dublin City Council have a direct responsibility for the fact that sludge with high levels of E-coli have ended up on farms in Wexford they are not the only ones responsible.  Wexford County Council cannot shift the blame for their failure to ensure that all such material entering the county were safe and non-toxic.  The so-called system of checks and balances designed to ensure nobody is put at risk clearly does not work", Dwyer said.
There needs to be proper and enforceable legislation that ensures that all sludge – no matter where it comes from – is tested before being transported.
The land it is destined for needs to be tested in advance so that checks can be made against it.  And then we need a system of continuous tests on both the land and the surrounding water to ensure there has been no contamination or risk to health.
I welcome the fact that my colleagues in Dublin are taking a keen interest in this issue.  I hope they will be able to bring pressure to bear on the authorities there to clean up their act.  I am going to continue with my attempts to ensure the Wexford County Council do the same.
Later in the day and speaking after today's meeting of Wexford County Council Dwyer expressed his dissatisfaction with the responses from officials in the council saying;  "it seems to me that lessons are still not being learned.  I heard no commitment today that would reassure me that all future shipments of sludge would be tested.  I heard no commitment today which would see the Council look at alternative methods of using sludge as part of the Nutrient Management Plan
"Unless the Council takes this issue very seriously – which they failed to do at our last meeting – we are not only in danger of risking the health of our population but we are in danger of irreversibly damaging the good name Wexford has for agricultural produce."