4 May 2006 Edition
Clare commemorates 1981 Hunger Strikes and Vol Hugh Hehir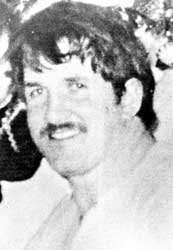 On Sunday, 7 May Clare Sinn Féin will mark the 25th anniversary of the 1981 Hunger Strike and the 18th anniversary of the death of local man and IRA Volunteer Hugh Hehir, with a commemoration in Clarecastle with an address by veteran republican Harry Duggan.
In 1981, many people in County Clare rallied in support of the Hunger Strikers and Clare Sinn Féin is asking all those who supported the Hungers Strikers 25 years ago to come along and commemorate those 10 brave men who on this important anniversary.
The commemoration will also honour the memory of Volunteer Hugh Hehir who led a full and active life before he died, much of it dedicated to fighting injustice. Like many of the Hunger Strikers, he too was motivated by the civil rights campaign in the North. When hundreds of nationalists were burned out of their homes in 1969, Hugh helped in the effort to re-house them, many in County Clare.
Hugh Hehir's observation of injustice led him into active republicanism. He joined the ranks of Óglaigh na hÉireann and it wasn't long before he journeyed north to play an active role in the struggle for freedom. Captured by the British in 1974, he served his sentence in the cages of Long Kesh.
On his release from jail in 1979, Hugh Hehir returned home to Anne and their family in Clarecastle. In the period following his release, Hugh was aware of the escalation of the protests in the H-Blocks where prisoners were demanding the return of the political status that Hugh Hehir and others had won in the cages and he remained very active in the republican struggle as an IRA Volunteer and remained committed to republican objectives up until his death at the hands of the Garda Special Branch on 6 May 1988.