26 January 2006 Edition
Sinn Féin MEP in Palestine as election observer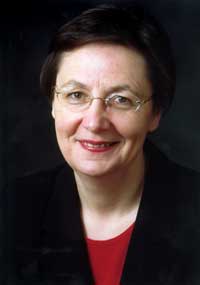 Sinn Féin MEP Bairbre de Brún was in Palestine this week as an election observer as the Palestinian electorate went to the polls in the first national elections in a decade
De Brún who went to Palestine last Monday, is part of a delegation from the European United Left/Nordic Green Left group in the EU Parliament who observed the legislative election on Wednesday.
Speaking from Hebron on Wednesday, de Brún said: "In the course of my visit to Palestine I have held meetings with a variety of groups and individuals including the Mayor of Ramallah. A recurring theme in many of the meetings was of restrictions placed upon those involved in the organisation of today's election, including people being held at checkpoints for several hours, arrests of candidates and election offices raided, and candidates being told that they cannot campaign in East Jerusalem, even indoors, and voter registration being prevented in East Jerusalem until one week ago.
"This election is of enormous significance for Palestinians who regard today's election as a crucial opportunity to have a say in running Palestine in spite of all the hardships they have endured in recent years and in spite of the restrictions they still face under continued Israeli rule. It is in this climate that the international observers will watch the events of today closely to ensure that the elections are conducted in an environment free from harassment and restrictions upon the electorate."