19 January 2006 Edition
Murray for Mayo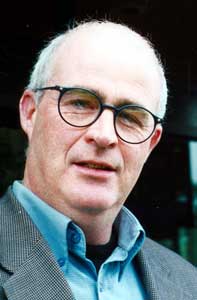 Sinn Féin County Councillor Gerry Murray has been chosen as the Sinn Féin candidate to contest the next General Election in Mayo. The Mayo Sinn Féin election convention which was attended by some 300 party members and supporters, took place in the Gateway Hotel, Swinford last Sunday 15 January.
Councillor Murray was selected unopposed after Castlebar Councillor Noel Campbell withdrew his name from the convention. Speaking to those gathered Councillor Campbell explained that it was his firm belief that Sinn Féin is in a position to take a seat in Mayo at the next General Election and that he was putting his full support behind Gerry Murray whom he described as "an extremely able man".
Gerry Murray thanked his proposer and seconder, Belmullet's Rose Conway and life-long republican Tommy Devereux. Councillor Murray spoke of the need for a radical departure from the right-wing policies of the coalition parties and Fine Gael. "The policies of those parties," said Murray "saw five Mayo men go to jail because profit was put before the safety of people". Councillor Murray explained that one of Sinn Féin's main objectives remains Irish unification. "Partition," continued Murray, "thwarts the potential for political, social and economic progress on this island".