27 January 2005 Edition
MEP attends World Social Forum in Brazil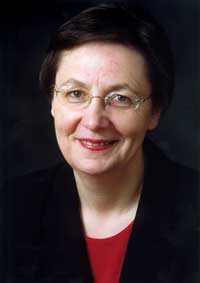 Sinn Féin MEP Bairbre de Brún this week travelled to Brazil to participate in the World Social Forum at Porto Allegre, Brazil. Speaking before her departure, de Brún said the World Social Forum presents the opportunity to "map out an alternative world, one concerned with prioritising social justice and human rights protections".
"In line with our European election promise in 2004, Sinn Féin pledged to use the European Parliament to advance a global justice agenda and the promotion of a fairer world. Achievement of the Millennium Development Goals on global poverty reduction by 2015 must become the single overriding objective for EU external relations policy, as this is the most effective way of ensuring human and global security.
"I will be spending my time at the World Social Forum meeting with various political parties and social movements to discuss this alternative global vision."