5 February 2004 Edition
House of Lords hears shoot-to-kill case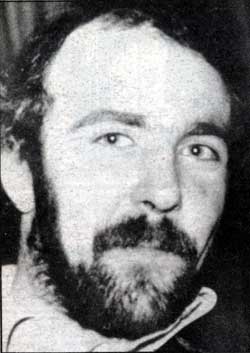 The family of IRA Volunteer Gervaise McKerr, killed in a 1982 shoot-to-kill operation, brought their case to force the British Government to reinvestigate the circumstances of the killing to the British House of Lords this week.
McKerr, along with Volunteers Seán Burns and Eugene Toman, was gunned down in an RUC ambush in which 109 rounds were fired at their car, although the trio were unarmed.
The case was heard by five British Law Lords on Monday and Tuesday 2 and 3 February. They have reserved judgment on the case until later in the year.
The hearing arose out of the continued refusal of the British Government to carry out a proper investigation into the killings carried out during a series of operations in the early 1980s, when a special RUC squad known as E4a ambushed and killed six people and wounded a seventh in County Armagh.
In May 2001 the European Court of Human Rights in Strasbourg found the British Government guilty of a breach of Article 2 of the European Convention, which protects everyone's right to life and requires prompt and independent investigation into the taking of life by state agents.
Despite the ruling, the British have so far refused to comply with the judgment and are refusing to carry out any further investigation into the killings.
Given the British refusal to comply with the both the European Court ruling and the ruling of the courts in Belfast, the family was forced to go through the further legal hoop and go to the House of Lords for a hearing.
Family solicitor Richie MacRitchie said: "The government has continued to defend their position, arguing that they should not be obliged to investigate murders committed by the own security forces which occurred prior to October 2000, the date the Human Rights Act came into effect.
"The outcome of the case will affect a number of other lethal force cases currently before the courts. These include the murders of Pearse Jordan by the RUC in 1992, of Colm McNutt by the SAS in Derry in 1977 and of Gerard Casey by loyalists in Antrim in 1989 in circumstances where allegations of collusion remain to be adequately investigated," concluded MacRitchie.